Stuck in someone else's frames?
Click here
to get out.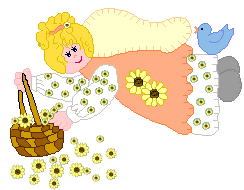 Acknowledgements





This wonderful lady's name is Connie. She spent many, many hours helping me get Aunt Pat's Memorial Page up and running. She has uplifted me when I criticized myself to death, cheered me on when I had to clean up vomit, and read my many ramblings and rantings during the wee hours of the morning when everyone else was asleep--all via ICQ chat. If there are angels on earth, Connie is one of them. I cannot thank her enough!

Connie's Home Page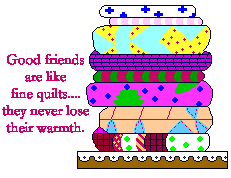 I would also like to thank my emetophobic friends Linda, June, Jane and Cheryl for sharing the private corners of their minds with me. I admire their courage and the deep love they have for their children. They have helped me cry and have given me insight and inspiration.
Last but not least, I would like to thank Margaret Summy, LPC, and Mary Kathleen Norris, LPC for all of the information they have given me on dealing with anxiety, panic attacks, OCD, and emetophobia.